Fast and Effective Change

Body Shaping with a Single Operation
Motherhood is one of the most special processes in women's lives. After the very firs moment of pregnancy, mothers want to feel beautiful and perfect. Weight gained during the course of pregnancy may be preserved after the baby is born. For the mother of a newborn, going to gym or having a diet are almost impossible. Mommy makeover is an operation made for wrapping up and eliminating changes that occurred in the body because of pregnancy. Mommy makeover includes abdomen tightening called Tummy Tuck, aesthetic breast  operation and liposuction. Thanks to combined operations, full body shaping effect is created by the way mother is given a perfect physical shape and regains her pre-pregnancy form.
Can all mommy makeover operations be made on a single day?
Mommy makeover operations can be generally made within one day, but depends on the patient's body type. If you need intense aesthetic operations, operations can be spread over a couple of months, and a second session could be needed.
What is Mommy Makeover?
Mommy makeover is a body shaping operation made for wrapping up the abdomen skin sagging after pregnancy and making droopy breasts uplifted. The most common mommy makeover applications are abdomen tightening, liposuction and breast esthetic procedures. Depending on the mother's needs, genital aesthetic procedures would be included, 360-degree body lift operation or buttock enhancement procedures may be added to mommy makeover procedures, also. If the mother has such a need, fat removed by vaser liposuction from the tummy and fat transfer may be used for such operations as butt lifting "BBL" or breast augmentation operations. Mommy makeover can be considered as a combined aesthetic package addressing the mother's needs. Because every mother's body experiences change, mommy makeover is offered with a specific personal combine operation.
Can all mommy makeover operations be made on a single day?
Mommy makeover operations can be generally made within one day, but depends on the patient's body type. If you need intense aesthetic operations, operations can be spread over a couple of months, and a second session could be needed.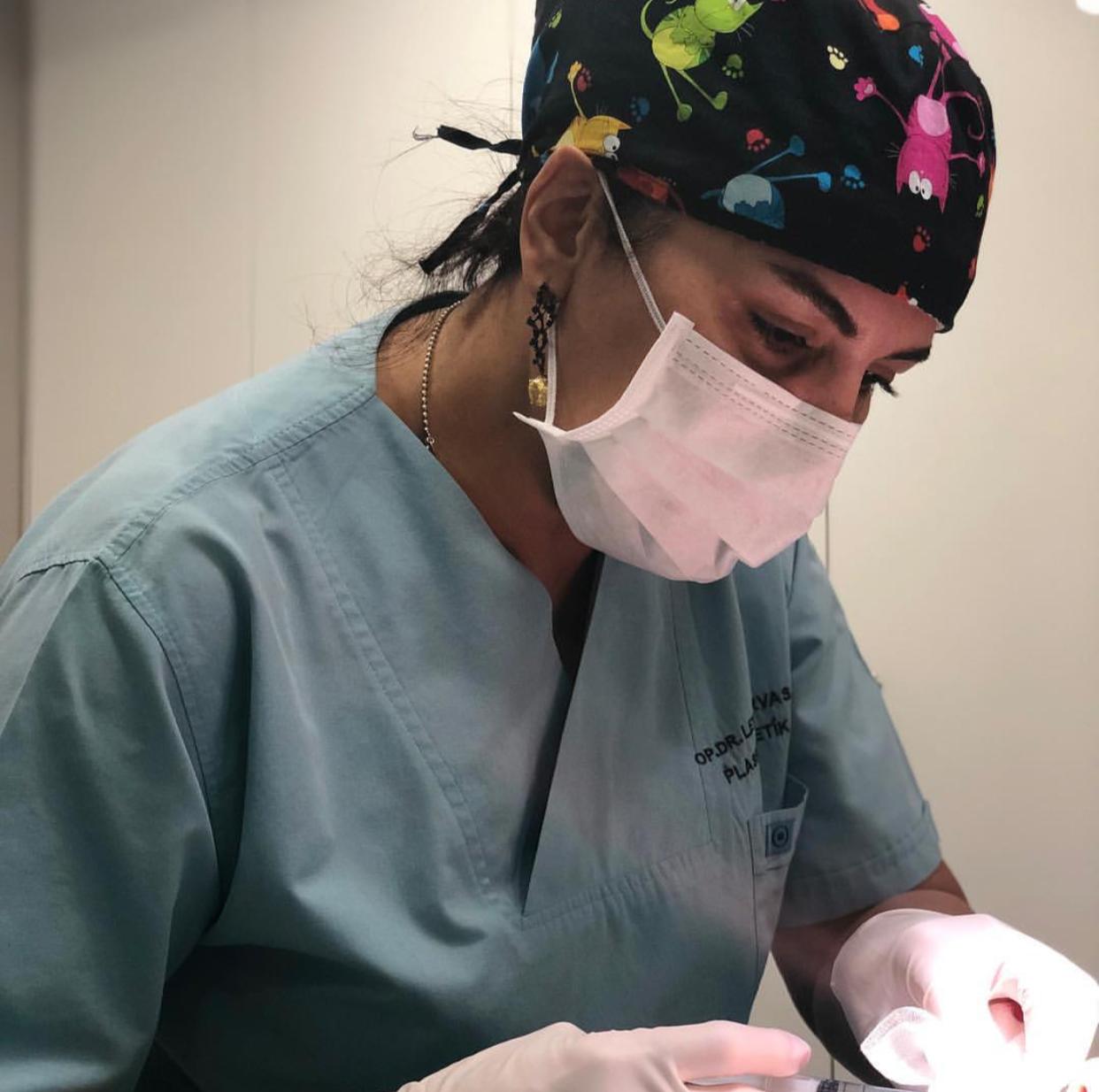 MD. Leyla Arvas was graduated from Istanbul University Medical Faculty in 1998 and started her Plastic, Reconstructive and Aesthetic Surgery specialization. During her educational period she worked in well-known clinics and hospitals in different countries…Click for more ..
Who are good candidates for mommy makeover?
Researches indicate that one of every two mothers cannot get rid of her pregnancy fat and saggings easily. Mothers who preserve their prepartum weight at the end of breast-feeding period, they want to be more fit and energetic for both themselves and their babies. Mommy makeover is fit for mothers who cannot get rid of their pregnancy fat and sagging so they want to get back the shape of their pre-pregnancy bodies. Deformed breasts after feeding their babies, breasts cannot be reshaped with gym or exercises. You need to have a breast esthetic  operation like breast-lift.
Thin women actually get the most deformation during pregnancy. Because thinner women's abdominal muscles lose their tightness and the abdomen fails to support the organs sufficiently. Therefore, these organs create a protuberant look. Called herniation, this look is eliminated with mommy makeover.
At what age should be mommy makeover applied?
Nowadays, women become mothers between ages 30 and 40 at most. For mothers who give birth after their 30s, natural body shaping becomes more difficult. It is inevitable for women who have a baby after these ages to have a deformed and saggy skin.
You need to have mommy makeover for wrapping up loosened abdominal muscles and have uplifted breasts. In mommy makeover, we apply vaser liposuction and give the body a sandglass shape. This way, mothers feel more self-confident and happy without worrying about their weight. Mommy makeover can be applied to all women between ages 20 and 60. We recommend mommy makeover to mothers who do not plan to have another pregnancy. Therefore, the result of the aesthetic procedures will be permanent.
How is body lift operation made?
Mommy makeover is generally performed under general anesthesia at the hospital. For mommy make over, the mother's needs are identified at first. Every mother has different skin deformations on their body-type. Breast reduction, breast augmentation or breast lifting operations are fit for some mothers. Likewise, it is required to decide if mini tummy tuck or full tummy tuck is needed. In general, vaser-liposuction should be applied to mothers' fat. Women who want to have curvier lines on their body, abdominal muscle aesthetic procedure should be applied to reveal their curves and fats removed from use for buttock enhancement.
How long after giving birth can mommy makeover be applied?
We can apply mommy makeover from the 6th month following the end of the breastfeeding process. For mommy makeover, it is important that the patient does not plan another pregnancy. If you plan to have another child, you can have mommy makeover operations. Because the effects of mommy makeover may disappear after getting pregnant again.
How is the post-operative recovery process?
In mommy makeover operation, the patient wears a special medical corset to prevent edema, uses urethral catheterization and drain. Mommy makeover takes 5-8 hours on average. 3 to 4 hours after the operation, you can eat and stand up. It is important to wear a corset after abdomen tightening operation. You have gotten worn your corset at the hospital. You are recommended to wear the corset for a minimum one month.
The first few days following the mommy makeover, you need to not put any burden on sutures. Therefore, you need to have inclined walks. You can leave the hospital on the next day. You can have a shower after your drains are removed. Subdermal sutures are applied in mommy makeover, so you do not need to get your sutures removed. You can start doing light exercises three weeks after the operation. Those who had mommy makeover, said that they feel comfortable passing by the first month. With the end of the second month, you will be able to do all physical exercises.
How much does mommy makeover cost?
Prices of mommy makeover may vary depending on the patient's needs and operation technique. To learn mommy makeover prices, please dial +90 0212 241 46 24 to get further information.