Combined body shaping operations work on multiple regions in a single surgical intervention and can offer a more radical and assertive change to the patient. Patients who had an abdomen tightening operation get liposuction, brazilian butt lift or breast esthetics at the same time, and benefit from both time and cost. Combined operations are fit for those who work hard and cannot spare time for plastic surgeries. Persons who like assertive changes can turn into a completely different individual by having combined operations. If you want to get a perfect body with a single session, you can obtain information on combined plastic operations.
Permanent and Effective Results

Over 20 Years of Experience

Advantageous and Low Cost
Sandglass form of the body

Fast and Effective Change

Body Shaping with a Single Operation
Combined Aesthetic Procedures
Combined plastic operation is what multiple aesthetic applications are made at once are called. Combined plastic operations are made as they are required in some cases, and as the patient desires so in some others. Thanks to before and after photographs, it is seen how assertive results combined operations bring. Regions that look disproportionate and disturb the person are handled with the operation to give the patient a perfect body.
What are the advantages of combined body shaping procedures?
More effectively managed recovery process;

More comfortable recovery process, as pain is not felt in multiple regions;

More moderate prices; 

Getting an aesthetic look in a short time.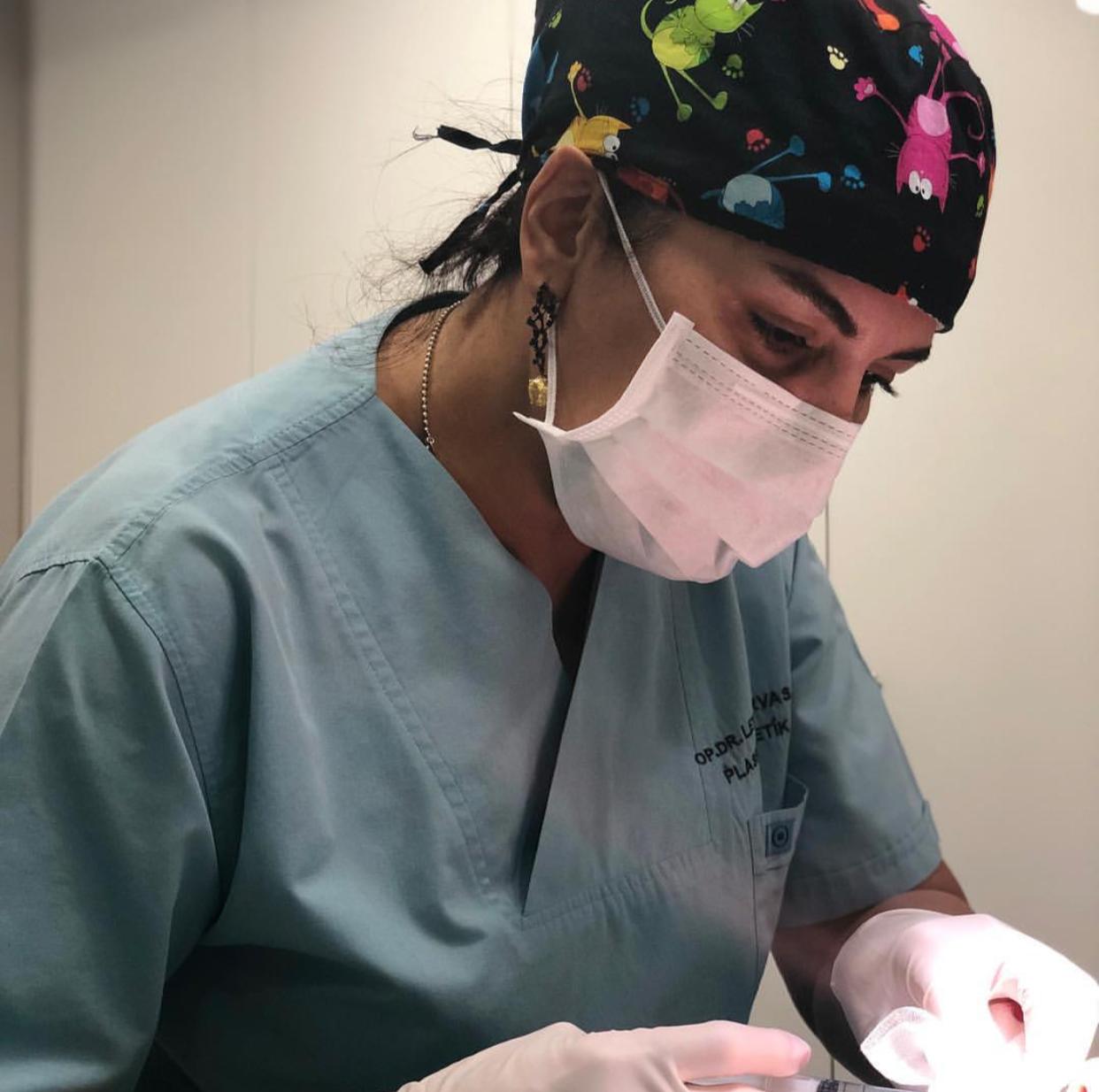 Dr. Leyla Arvas was graduated from Istanbul University Medical Faculty in 1998 and started her Plastic, Reconstructive and Aesthetic Surgery specialization. During her educational period she worked in well-known clinics and hospitals in different countries. Click for more ..
What are the combined aesthetic procedures made the most?
Abdominoplasty and genital region operation;

Leg lift and tummy tuck operation;

Tummy tuck and butt lift operation;

Tummy tuck tightening and liposuction;

Abdominoplasty and abdominal muscle operation;

Breast lift and arm lift  operation;

Abdominoplasty and leg lift;

Lip operation and rhinoplasty;

Chin implant and rhinoplasty.
Can every operation be combined with another?
Not every plastic operation can be combined with another one. First of all, the patient's medical values must be in a standard suitable for combined operations. In addition to that, some physical conditions may prevent combined operations. For example, FUE hair implantation   cannot be combined with rhinoplasty. Because FUE hair implantation is applied with the patient lying with his/her face down, his/her nose is not accessible. The same conditions are also valid for butt operations. For this reason, while planning combined operations, you have to consult your physician and decide on the combined operations considering the most suitable regions for your body.
Post-combined plastic operation recovery process
A patient who just had combined plastic operations, feels as if he had a single operation. He/she does not feel pain in two different parts of his/her body. Because the pain is concentrated in a single point within the body, the patient will focus only on that point. You can use painkillers to take post-operative pain under control.
As each region has a different recovery process after combined plastic operations, you need to act accordingly. You need to wear the corset given by your physician for at least one month. Your recovery process is not longer or you do not feel more pain just because you had combined operations. Within one week after the operation, you can get back to your everyday life.
What Is Body Lift?
Also called Body Lift or 360 body tightening, this operation is a surgical intervention that is applied  to create a tighter and fitter look in the entire body. In a 360-degree body tightening operation, fat is removed from the mid and lower abdominal region, outer parts of femurs, hip region and sacral region, and saggy skin is lifted to give the body a tighter look. Consisting of a combination of different regions, body lift operation will make you look slimmer and fitter.
Is non-surgical body shaping possible?
You can also combine this operation with non-surgical body shaping applications. Non-surgical body shaping applications help the abdominal region to look flatter after liposuction operation. Velashape III and Prime Slimming technologies are the leading postoperative body shaping applications.
After abdomen tightening and liposuction operations, we recommend you to have Lymph Drainage massage to accelerate edema removal and help your body get used to its new shape. Post-operative non-surgical body shaping applications will make you look slimmer and perfect.
How much does combined body shaping cost?
When you compare combined plastic operation prices with the prices of two different plastic operations made at different times, you will see that it is more economic. Because hospital costs and anesthesia expenses reduce in combined plastic operation, more economic prices are ahead of you. Therefore, you can obtain effective results at once at a lower cost by sharing your aesthetic concerns with your physician. You can dial 0212 241 46 24 to learn QuartzPoliklinik's combined plastic operation prices.